There Is Nowhere Else to Be 
Image by rottonara from Pixabay

We don't need to be anywhere other than where we are, and we don't need to be different than who we already are right now. 

We come into this life with a plan for what we are hoping to learn, within an environment and a personality that is conducive to the lessons in that plan. As we use our free will to make the choices in our life, our guides and spiritual advisors are constantly making adjustments to help ensure we stay on path. Helping and aligning the necessary elements so that we can continue to be presented with the support and challenges that will help us to develop and grow as individuals.
Who we meet and the choices we make are constantly in flux, constantly evolving and changing. So, it's incredible to think about the effort, energy and love that goes into making sure we continue to be presented with all the things in life that enable us to experience what we came here to learn. If we agreed to share aspects of our life with specific people as part of our plan, our guides and advisors will do their best to make the necessary adjustments to help put us together. However, if our respective choices make that impossible, we will continue to develop within our chosen but separate paths, and if that a specific relationship or encounter continues to make sense for us to revisit, it will simply be included as part of our next lesson plan.


Every Choice Leads Us to an Experience

So, there is no harm done regardless of what we choose to do. With every choice we make, we will inevitably learn something and we will experience life, in one form or another, which is what we are fundamentally here to do. Many of the spirit guides I have had the honor to speak with have shared with me, in some way or another, that we are all constantly loved, guided and supported. That there are no mistakes and that we are all living each moment perfectly, given what we are working on and our level of understanding at that moment. 
More than once, a spirit guide has said that love is the key, and I fundamentally believe that every lesson we are all working on has something to do with deepening our understanding of love and compassion. As a secondary process, I believe it has to do with learning how to transcend and to go beyond our human experience. Not by focusing on our spiritual essence at the expense of our human self, but by understanding the spiritual reality of our human experience and the symbiotic relationship between our two selves. Learning to experience life fully, and to live in the moment, with peace and acceptance of our past, our present and our future.
We are all working on deepening our understanding of life and on developing ourselves both spiritually and as human beings. I am convinced that this is a fundamental part of who we all are. We will all make choices and have experiences that are specifically designed to help us see something new, to challenge ourselves, and to extend the edges of our understanding. All of our choices are based on the thinking we believe to be true in the moment and as that thinking changes, we essentially make different choices.

There is no need to try to change our thinking, it will change on its own, given that all thoughts are transient and temporary forms of energy that will always pass. Also, as we become more aware of our spiritual intelligence and as our awareness, consciousness or understanding rises, it shifts the way we perceive and relate to life, it deepens our experience and effortlessly changes the quality of our thoughts, and therefore our experience of life. 


We Will Always Be on Path

One of the many things I love about the work I do is to help people awaken to the beauty and perfect well-being that is innate and already an integral part of who they are. To help people understand how easy it is for us to get lost into our emotional experiences and to learn what they can do and what not to do in order to navigate their own journey with greater ease.

I was recently working with someone who is facing a challenge and is questioning the direction their life is going, which is what inspired me to write this article. Regardless of the choices we make, we will always be on path and we have this incredible team of advisors working with us directly and indirectly to ensure that we get the most out of our experience while we are here. 

We may not be happy with how we believe things are and of our interpretation of the messages we are getting along the way, but it can be helpful to recognize that we are an integral part of a very intricate and amazing system; designed to help us not only become a better person but more importantly, specifically designed to help us grow in our spiritual development.


Everything Is Progressing as It Should

There is nothing we need to do to grow and to learn, we are already doing everything we need to do. In fact, as is often the case, the harder we try, the more we innocently resist the learning that is trying to reveal itself naturally and effortlessly. Things are already unfolding exactly as they should and we don't need to do anything extra to make them happen. We will all inevitably be driven by our own wisdom to take action, to pursue the things that we want to do and the things that make sense for us. Our guides and our own inner wisdom will naturally lead us to do and act in ways that are perfect for what we are learning and are aligned with where we are and where we need to be.

The other day, the spirit guides of a client reminded him (and us) that there is nothing he needs to do for his learning, progress and development to happen. This is something I come across quite regularly, that we are already on the right path, that everything is being taken care of, and that we don't need to put in any extra effort. We are exactly where we need to be.


Soar & Explore w. Love, ❤️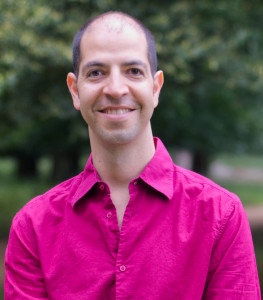 Daniel Martinez Stahl works with people who want to thrive in this life, with the willingness and courage to question conventional ideas and a desire to look within to access the power of their infinite potential. People who are driven to improve their life by exploring what it means to be both spirit and human; who have a curiosity about life itself, of how the mind works and about the relationship between their body, mind and spirit.
Fundamentally, someone who is committed to change their life to a new normal by aligning with their higher self, innate well-being and inner wisdom.

To learn more, you can download the 10 Unconventional Life-hack Tidbits, you can get access to the free online course The Secrets of Life and the Mind Revealed, and you can subscribe to Life Beyond Form below.